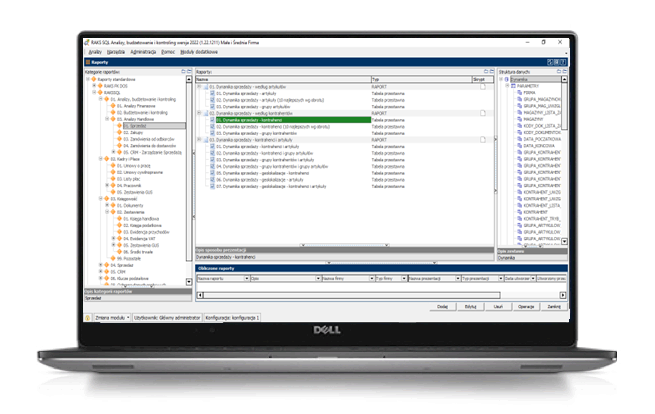 Analysis and Reports software
Easy and quick creation of analyses, statements and reports based on ready-to-use templates. The application enables the creation of budgets, long-term planning and ongoing control of expenditure.
Software features
Working directly with Excel spreadsheets
Real-time data update
Wide range of ready-to-use combinations
Ability to design your own statements
Integration with the finance, ledger and tax accounting modules
Possibility to design your own prints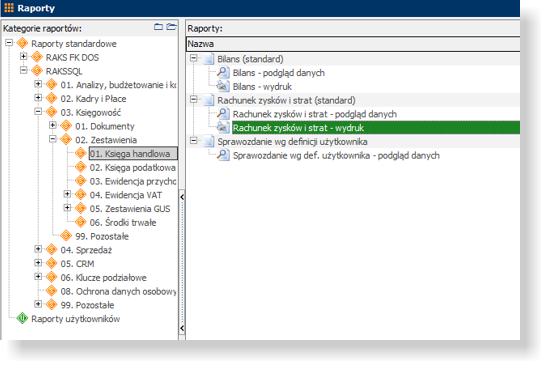 Report generator
The Advanced Report and Analysis Generator offers a wide range of ready-made statements, as well as the ability to design your own reports and printouts from scratch. You do not need to have software knowledge to design your own report or printout.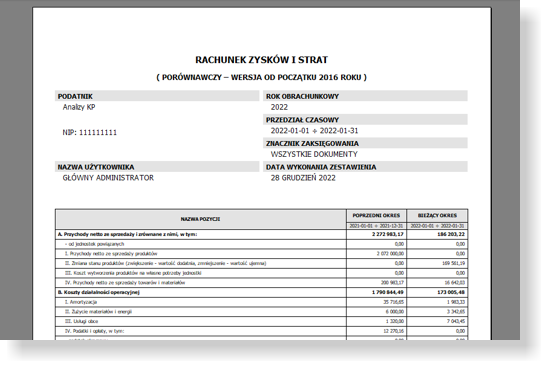 Working with Excel
The software provides a direct link to a Microsoft Excel spreadsheet. Accounting data is transferred in real time and automatically updated in the Excel statements and reports created. You have complete freedom as to the scope and method of analysis.
Lead your business better
RAKS is successfully used among retail, service and manufacturing companies. It is fast, intuitive and secure. It is perfect for both small and larger companies.
DOWNLOAD DEMO